12456 Gain St, Pacoima, CA 91331
North Valley Garage Doors residential services
Garage Doors Track Repair Service Pacoima CA
Call For Immediate Response
Garage Doors Track Repair Service Pacoima CA – When your garage door goes off-track, it will not function smoothly. Also, it may damage other parts that will cause more expensive repairs in the future. So when you notice problems on your garage door, call North Valley Garage Doors right away for a reliable track repair service.
Take note that an off-track garage door can be dangerous. It may squeeze your car or the person who happens to be standing beneath the panels. Worse, it may fall on the roof of your car, causing dents that will cost more on repairs.
Your garage door can be off track if you accidentally hit it or due to excessive wear and tear. Never put off repairs when your garage door gets off track. Call us right away so we can restore the functions of your door. Besides, it's never wise to wait for accidents before you act on the problem. 
What are Garage Door Tracks?
Your garage door's tracks are a crucial part of its functioning. A garage door typically has rollers which slot into tracks that run along with the ceiling of the garage. When you open your garage door, the rollers glide along the tracks and pull the garage door open. Depending on how many panels your garage door has, your door may attach to the rails from a few places, or each panel might be attached to the tracks. Having multiple attachments to the tracks means your garage door generally makes your garage door more reliable and ensures its functionality more than having only one or a few connections. 
Garage door tracks are usually galvanized by manufacturers, which protects them against wear and tear and corrosion to some extent. You can also find garage door tracks in different sizes, which can vary depending on the size and weight of your door. For example, industrial-size garage doors are generally set by installers on tracks that are much larger than those that you might install in a residential setting. 
Different types of garage door tracks can also support different kinds of opening and closing. There are three different basic ways a garage door can open: standard, vertical, or high. Most residential garage doors have a standard lift, which means that the tracks allow the door to rise horizontally above the garage floor. This lift usually works with a rolling motion. 
There are, unfortunately, many different ways that garage tracks can break or malfunction. Such problems are due in some part to the nature of their role itself. Opening and closing your garage door puts your tracks under a great deal of strain and torsion. This strain is mostly the result of the springs and cables that are part of a garage door opener. Fortunately, one can generally repair damaged garage door tracks, if the damage is not too severe. More severe damage requires replacing the tracks altogether, but this is often preventable with maintenance and having the tracks repaired in a timely fashion. 
Garage door tracks are often still in place in an existing garage when moving into new properties, and this often leads people to consider simply using the existing tracks instead of purchasing new ones that match the new garage door. We don't recommend doing so, as tracks can sustain a great deal of wear and tear over their life. Furthermore, one often installs garage doors and tracks together, and this can mean that the existing tracks in your garage may not be compatible with the new garage door. 
There may also be other underlying issues with an old set of garage door tracks that may not be immediately obvious, but which could lead to imbalances or other problems with the components of your garage door opener without you noticing. These imbalances may cause severe damage to the parts of the garage door or the opener over time and require replacement or repair of some or all parts of the opening system. Garage door tracks are generally not very expensive, which is why it is worth merely investing in a new set instead of reusing old ones. 
Highly Trained Technicians And Repairmen
When it comes to off-track doors, we conduct a thorough inspection to identify the problem. From there, we will carefully remove the stuck parts to fix it. Depending on the condition of your garage door, we may need to replace rollers, cables, or springs. It's best to hire professional repairmen as off-track, and stuck garage doors can be very dangerous.
With North Valley Garage Doors, you will get the best value for every dollar spent on repairs. We havewho will deal with the problem. Rest assured that we will use safe and spot-on methods for such issues.
Whenever you need help with your garage door, call us and we will be there to assist you with our Garage Doors Track Repair Service Pacoima CA.
No Matter What Fix You Need, We Can Provide It
Why wait for amateurs if you can hire professionals on the go? When you call us, we will dispatch our repairmen right away. We know that an off-track garage door is highly dangerous. So instead of exposing your family to the danger, we will reach your property within minutes.
This is possible because all our repairmen are on call and standby mode. While other providers sleep, we are awake and waiting for your call. No matter what fix you need, we can provide it with full expertise and precision.
Even if your garage door is mildly off track, don't take it for granted. We will fix it just the same because we care for your safety. 
Highly Professional Garage Door Track Repair
Off-track doors are dangerous conditions. So when you discover that yours has the same problem, call a professional right away. Through this, you can receive proper repairs that suit the problem.
Instead of wasting your money on amateurs, call us and you'll not worry about the garage door problem. Our repairmen are always ready to provide repairs quickly so you can move on with your chores and schedule.
From bent, off-track, misaligned, or broken parts, we can provide the repairs without consuming too much time. Also, our team will arrive complete with the needed materials, so they no longer have to go back and forth our shop.
When it comes to off-track garage doors, immediate repairs are needed. This is why you should only call fast-responding service providers like North Valley Garage Doors. Rest assured that our repairmen will arrive within minutes after receiving your call.
We will get your garage door functional within the same day. Nevertheless, if you are busy, we can schedule the repairs on a different day. Our team will arrive at the agreed time and day, even without reminding us. That's how much we value your time and safety.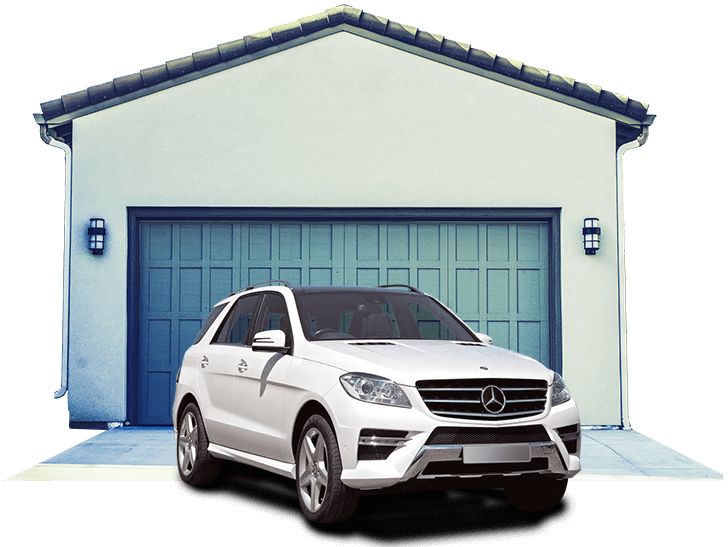 Why waste your time and money on untested repairs? Instead of calling amateurs, trust our professional services instead. We offer a myriad of garage door services, including the most reliable track repair service.
Upon receiving your call, we will be on our feet and into our trucks to reach your location. Just describe the problem to us, and we will bring the right tools to get it fixed. Rest assured that we have all the equipment ready for quick and hassle-free repairs. Call now for Garage Doors Track Repair Service Pacoima CA
Get In Touch
We are always strives to provide our customers
with the best quality services.