12456 Gain St, Pacoima, CA 91331
North Valley Garage Doors residential services
Garage Door Spring Repair Service Pacoima CA
Call For Immediate Response
Garage Door Spring Repair Service Pacoima CA  – Spring problems on your garage door can manifest in different forms. This is why you have to be watchful for the tell-tale signs of damage so you can have it fixed right away. Whenever you need a reliable spring repair service, call North Valley Garage Doors for immediate solutions.
The most common sign of damage on a garage door spring is loud, squeaking noises. This happens when closing or opening the door, which is a sign of a lack of proper lubrication. Also, salt crystals may have accumulated in the spring after the winter season.
Also, if your garage door doesn't stay up after opening, you should have its spring checked. Its tension probably got loose, or some parts have been broken. It's crucial to have these problems fixed right away. Take note that spring problems on your garage door can be damaging on your and the people around. If the spring snapped while you're backing your car, the panels would fall into your vehicle. It may also hurt the person around.
What is Garage Door Spring?
For your garage door to be able to open and close, it needs to have a spring. The spring in a garage door is an integral part of the opening mechanism. There are two main types of garage door springs and the type you have impacts the functioning of the garage door to some extent. Some garage doors have extension springs, which you can find above the upper tracks of the garage door opener. Other garage doors have torsion springs, and these can be found attached above the closed garage door. Garage door springs generally attach to the garage door with a bracket.
Some problems can arise when a garage door spring's functioning is impaired somewhat. Due to the large amount of tension that garage door springs are generally under, it can be quite dangerous to attempt to repair or replace the spring if you are not trained in doing so. As such, we recommend that you consult a professional if you believe that the springs in your garage door are not functioning correctly. 
One of the best ways to inspect the functioning of your garage door, in general, is simply to observe how smoothly it opens and closes. A properly functioning garage door should open and close gently and without squeaking. If you notice any squeaking coming from your garage door, it may be due to the springs. This could simply be due to the springs needing some lubrication, and if that is the case, then it can quickly be resolved by applying some lubricant to the springs. If you do so and this doesn't make any difference to the squeaking, then you may have a problem with the spring or springs themselves, which needs to be addressed by a professional. 
A commonly encountered problem with garage door springs is that they are not in balance. If the spring is not in balance, this means that the door might not open or close properly. If the door seems not to be opening or closing correctly as the result of a spring that is not in balance, it could cause several mechanical problems with the door further down the road if left unresolved. This is why we recommend that you have your garage door examined by a professional if you do notice any problems or issues with the performance of your garage door. 
Another common problem with the springs of a garage door is that the door's brackets break or no longer function properly. This can also cause problems with the performance of your door. You may not be able to resolve these problems yourself, as newer models of garage door brackets are designed to prevent DIYers from adjusting them with 'tamper-proof' features. 
Finally, garage door springs do break, and if your spring breaks or stops working, then you must get it replaced for your door to return to functioning fully. It can be difficult and dangerous to attempt to replace the spring or springs yourself, which is why we recommend that you have a professional do so for you. 
We Got You Covered For All Your Garage Door Needs
We are committed to repairing every garage door problem that you have. From problematic springs, frayed cables, damaged panels, and faulty rollers, we are the ones to call.
Here at North Valley Garage Doors, we got you covered for all your garage door needs. We have a team of certified repairmen that will respond upon receiving your call. If you notice anything wrong with your garage door, call us and we will send the best team to assist you. Our team guarantees customer satisfaction with our spring repair service.
Rest assured that we have in-house equipment and manpower to service the entire Reseda area. We can repair just about any garage door spring brand and make. Our years of expertise are our foundation in delivering our service.
We Deliver Our Service Promptly
When it comes to your garage door, we are the one to call. We deliver our service promptly so you wouldn't have to wait for hours. Once you call us, we will send our repairmen to get your garage door up and running.
Aside from repairing your garage door spring, we can also provide a replacement. Take note that the spring component of your garage door has a certain lifespan. Usually, it will last for 10,000 cycles, which is equivalent to 3 to 7 years, depending on the frequency of years.
What Is The Need To Hire a Professional Garage Door Spring Repair?
Professional garage door repairs provide the best value for money. Call the experts instead of hiring amateurs. With us, you will receive tried and tested solutions, which will last for years. We also provide a guarantee on our service so you will have peace of mind.
Unlike amateurs, professional garage door repairmen can diagnose the problem, repair, and provide necessary tune-ups.
It's best to call the pros when something comes up on your garage door. We will conduct a thorough inspection and proper repairs. Also, we use safety equipment to prevent injuries on our repairmen and the people around.
When it comes to the problem of your garage door spring, you need immediate repairs. We offer same-day fixes so you wouldn't have to deal with the problem for long. Take note that spring problems are dangerous, so it's essential to get it repaired right away.
Aside from spring repair, you can also call us for tune-ups and maintenance. Why wait for damages to occur before you act? Being proactive will help you save money and you won't have to deal with the hassle.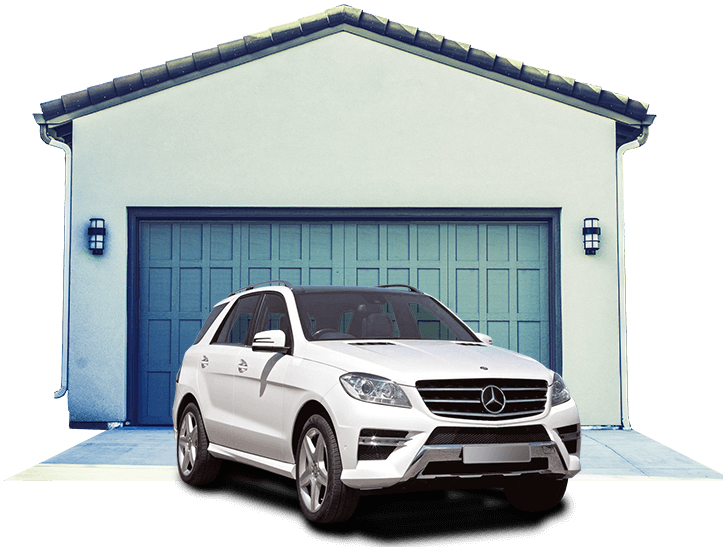 Whenever you need spring repair service, call North Valley Garage Doors right away. Our lines are open 24/7, even during weekends and holidays. We never sleep so you can have your garage door repaired. Our team is always on-call and on standby mode, so they can hit the road right away.
Rest assured that we will provide the best solution for the springs of your garage doors. We will save you from the headache of garage door problems. Call Now for top Garage Door Spring Repair Service Pacoima CA.
Get In Touch
We are always strives to provide our customers
with the best quality services.