12456 Gain St, Pacoima, CA 91331
North Valley Garage Doors
Garage Door Spring Is Broken
Call For Immediate Response
Garage Door Spring Is Broken-A smoothly operating garage door is vital to the overall upkeep of your home. It's a thing that you utilize every day. You may park your car in the garage, or you may keep power tools, a lawnmower or bicycles in it. Because of this, a broken garage door can affect the feeling of your whole home. Aside from being an inconvenience, it can also make your whole house feel less classy and less useful. This can seem like a major detraction if you happen to be trying to sell your house. 
One component of your garage door in particular that will likely need replacing every so often is the spring. This tiny part is vital to the operation of your door. Your door will not operate if it breaks. Even if this piece does not break, it's a good idea to get it replaced every so often to ensure the continued wellbeing and smooth operation of your garage door.
Garage door springs enable the opening and closing of your garage door with ease by counterbalancing the weight of the door. There are two types of garage door springs –  torsion springs and extension springs. When mounting residential garage doors, usually a standard torsion spring is used. For lighter garage doors, one spring will suffice, but generally, it is safer to install two garage door springs, in case one spring breaks when the door is opened.
If your Garage Door Spring Is Broken, we ate North Valley Garage Doors offers professional garage door spring repair services that are reliable and fast at very competitive prices. At North Valley Garage Doors, we provide garage door repair services for either your residential or commercial property. We also offer services for technical or mechanical issues that might have happened with your existing doors. Here at North Valley Garage Doors, we employ only professional technicians, who are trained for offering you the ideal service. Our products are top-notch, reliable and the most advanced in the market, at prices which are hard to compete with.
Highly Skilled Technicians
North Valley Garage Doors is a leader in the garage door industry. Servicing the entire Pacoima area, North Valley Garage Doors is the place for all your garage door and security gate needs.
North Valley Garage Doors is the best garage repair service provider that guarantees maximum efficiency, utility, and benefits for the consumer, with its high-quality and advanced technology products and a wide coverage network that caters to the garage door needs of the entire Pacoima area.
You can totally count on the efficiency and unparalleled competency of our professional team of highly trained, knowledgeable and competent technicians. All of them are dedicated to offering top of the line, and effective repair services to ensure the maximum satisfaction of our clients. North Valley Garage Doors offers high-quality and modern technology equipment applied with utmost efficiency and technical care to ensure not only the smooth and unhindered operational functioning of your garage door but also to ensure its long-term maintenance. 
Your Satisfaction Is Guaranteed
Our team has a lot of years of experience. They have dedication, drive and are hard working. They can offer you expert services and are just as friendly as the employees who talk to our customers over the internet and phone. We've got the right tools, we carry common replacement parts with us and take pride in doing the job better than anyone else. You won't find a company that does the job better or faster than us here in Pacoima.
As Pacoima's dependable garage door professionals, North Valley Garage Doors has been offering superior service for more a lot of years. It is our goal to help you when you are in need of garage door services, no matter what the issue might be. Whether you are looking for a simple repair or new installation, we are up to the challenge of presenting you with quick, affordable, quality garage door service.
Licensed and Bonded Local Company
We are a local garage door repair company licensed & insured in the state of California with a lot of years of experience fixing both residential and commercial garage doors in the Pacoima, CA area.
Our service technicians arrive at your door equipped to tackle even the most difficult jobs. After a thorough inspection, our service technician will explain the problem to you and the measures/parts required to remedy the problem. If there are multiple ways to fix the problem, the technician will explain each in detail and advise you of the best door repair solution.
Our company is at your disposal for any garage door service in Pacoima, CA. A local tech is dispatched to tackle problems, offer maintenance, or replace a broken part at the earliest of your own convenience. Whenever you need a garage door repair urgently, just give us a call. 
You can contact us whenever your Garage Door Spring Is Broken  and you need garage door spring repair. We are available 24 hours a day and 7 days a week. We know how important springs are to the good and safe operation of your electric doors and so we send out techs trained to service, fix, inspect, replace, and install springs of any type. Whenever you have problems, a tech will be there for you in no time. From the replacement of broken torsion or extension garage door springs to fixing cables and adjusting tracks, they do any job requested in an impeccable way.
In the event of spring problems, get in touch with our team as fast as possible. We go all out to serve your garage door springs repair needs in a hurry. Expect same-day spring repair and replacement services by our company. We understand that the smallest problem with these garage door parts is bad news. The best news is that we don't only help fast, but also send out qualified techs that have both the skills and experience to replace and repair torsion and extension springs irrespective of their brand. Call us for the service of the springs of any garage door type.
Contact Us
North Valley Garage Doors provides top of the line maintenance, installation, and garage door repair in Pacoima CA.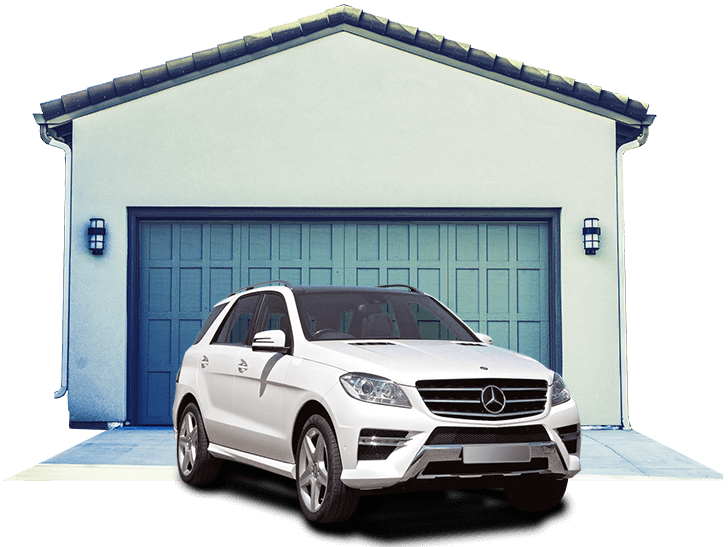 We have the cream of the crop licensed and insured technicians to resolve all glitches in your residential and commercial overhead garage doors. Likewise, our updated tools and equipment make the job more cost-efficient and precise.
Call now to know more of our best deals and packages.
Get In Touch
We are always strives to provide our customers
with the best quality services.