12456 Gain St, Pacoima, CA 91331
North Valley Garage Doors
GARAGE DOOR PANEL IS BROKEN
Call For Immediate Response
It would be safe to say that only a couple of products will actually last forever, despite the best efforts of the manufacturer or the quality of the material. A homeowner can't expect any such longevity from their appliances, furnishings, or other amenities. A similar mindset can also be applied to a homeowner's investment in their garage door. 
Because of its constant exposure to the elements, as well as its repetitive use, a garage door can be subjected to wear-and-tear. However, with regular and timely maintenance and repair, its longevity can be prolonged, and thereby continue to deliver its return on investment. One of the common needs for garage door repair stems from damaged or broken panels. Regardless of their composition, there are several reasons why garage door panels can warp or sustain cracks, dents, or holes. Fortunately, they can still be fixed.
Do you have a garage door panel that needs repair? We know how important it is to have a pleasant garage door that can add appeal to your home's curb and a garage door that smoothly operates every day. North Valley Garage Doors can help you today! We can make your garage door the best garage door on the block!
We have professional technicians that are highly trained and professional. We are ready to offer high-quality service for any of your garage door issues at any time of the day. Our workers undergo a complete background check to let our clients feel they are safe and secure while our technicians do their jobs. We are available 24 hours a day and 7 days a week. Weekends or holidays our services are still available to help you! North Valley Garage Doors will always be at your side.
We will fix your garage door today!
Are you looking for a company that specializes in garage door panel repair? Look no further than North Valley Garage Doors! We fix all types of gates, as well as overhead doors, garage doors, side-folding gates, swing gates, sliding gates, springs, cables, steel parts, rollers and more. You can count on our ability to effectively get things done. In addition, we are known for our fast turnaround time, especially with emergency services. North Valley Garage Doors was established many years ago. Since then, we continuously strive to get excellent reviews from all our customers by displaying superb workmanship and unmatched dedication in every project we take on.
Our competitive edge is our reliable service. Our philosophy is to tell every customer the truth about the problem and try to fix the existing instead of replacing it with new parts. You'll get a good return on what you pay for because we'll tell you exactly what the issue is and prioritize the necessary repairs above everything else.
Garage door panel issues can happen in a number of ways. No matter the issue, North Valley Garage Doors is one phone call away from repairing your garage door panel. Our experts are equipped with the knowledge and experience as well as all the required tools to repair any garage door commercial or residential. We offer 24/7 emergency garage door repair services at no extra charge to our customer service representative available to take your call at any time anywhere.
At North Valley Garage Doors, we outshine the competition. Not only because our company name proudly bears a high reputation, but also because we can live up to our goal. We want to offer high-quality garage door services along with unparalleled customer satisfaction. We are able to accomplish this by adopting a customer-centric approach on all garage door and garage door opener installations and garage door repairs. Our dedication to refining garage door operations extends even beyond our office and branches, thanks to our team of garage door experts who can address your needs right at your very own doorstep. 
At North Valley Garage Doors, we treat our new and casual customers with as much respect and enthusiasm as we grant our long-term customers. We've made our mark in the garage door industry not only in terms of quality but more importantly, in terms of customer service and satisfaction. We know that some of our customers attach not only functional but also sentimental value to their garage doors. Clients whose garage doors stop working after a decade of flawless operation are more likely to have it repaired than buy a new one altogether, especially if it was custom-made. Practical-minded clients, on the other hand, opt to acquire modern garage doors because of advances in technology and more streamlined designs.
At North Valley Garage Doors, we see ourselves first and foremost as a service company. Our goal is to deliver our clients the best garage doors service while following strict professional standards.
Licensed and Bonded Tradesmen
Fortunately, North Valley Garage Doors is licensed to operate. Our teams of professional technicians are legally registered to work in Pacoima, CA and the neighboring area. In addition to that, our technicians are completely bonded. Meaning, you and your property will be safe and secured.
Nowadays, there are a lot of garage door service companies that do not own any license. In addition to that, most of their repairmen aren't bonded. This is very dangerous for every customer. That's why you must do your research first before you hire a garage door servicing company.
At North Valley Garage Doors, every single one of our technicians knows how to handle every type of garage door and its components. All of them have undergone a thorough training process. This process covers all of the techniques and strategies for garage door panel repair in Pacoima, CA. We do not let our repairmen onto the field if they aren't fully trained. We also ensure that every single one of our technicians knows how to do a job properly. Furthermore, we constantly update our technicians with all the latest knowledge, training, and information. This is to enable them to do their job effectively.
Contact Us
North Valley Garage Doors provides top of the line maintenance, installation, and garage door repair in Pacoima CA.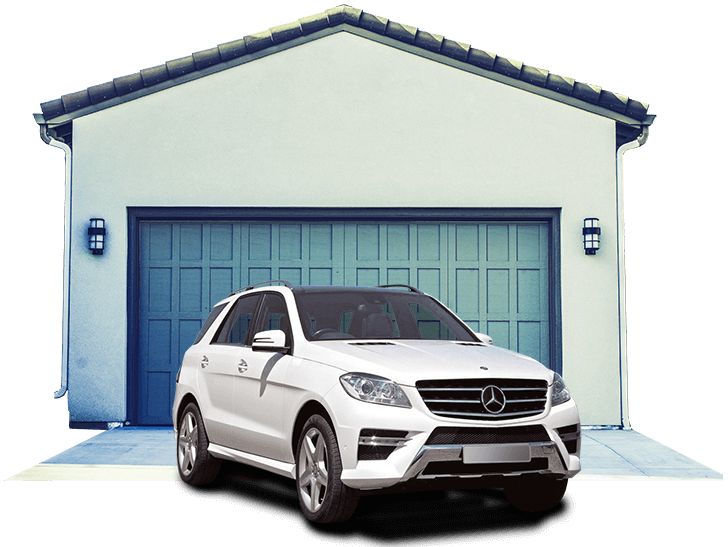 We have the cream of the crop licensed and insured technicians to resolve all glitches in your residential and commercial overhead garage doors. Likewise, our updated tools and equipment make the job more cost-efficient and precise.
Call now to know more of our best deals and packages.
Get In Touch
We are always strives to provide our customers
with the best quality services.