12456 Gain St, Pacoima, CA 91331
North Valley Garage Doors
Garage Door Opener Replacement Pacoima CA
Call For Immediate Response
Garage Door Opener Replacement Pacoima
Garage Door Opener Replacement Pacoima CA – Technology has made several improvements in the garage door systems of several residential and commercial establishments. It removes the manual operation of opening and closing your garage doors. Moreover, there are added automation features such as a keypad or remote control.
Like any other devices, door openers will eventually reach their last useful life and you will need to replace them. You can try doing it on your own as long as you have the right tools and experience. Otherwise, to cut the hassle and make it fast, you can call North Valley Garage Doors for a professional garage door opener replacement service.
Top Quality Garage Door Openers
There are plenty of modern and standard garage door openers available in the market. Choosing the right one depends on your requirement and budget. Once you avail our service, our technicians will inspect your broken door opener and see what can be the best replacement for it.
Generally, garage door openers can be grouped based on how they operate. This device can be grouped into the following – controlled by Android App, Chain Drive, and Belt Drive. Each type has its respective pros and cons which we will consider and present to you so you can choose properly.
Android App Garage Door Openers
These types are lightweight, easy to set up and use. Some models offer multiple user login systems so all members of the family can readily operate it. Meanwhile, other units offer more advanced features, that is, voice control application that can be viable when linked with existing software like Alexa or Siri.
Chain Drive Garage Door Openers
This type has excellent credibility when it comes to a dependable mechanism that lasts for a longer time. Moreover, it has built a strong reputation when it comes to high lifting power.
Several models of this type can be remotely controlled by a distance of 1,500 feet at a maximum. Likewise, some models have Posi-lock security. A mechanical security operation that is tamper-proof because only its remote control can open and close the garage door.
Belt Drive Garage Door Openers
Among the three, this type displays superior mechanism and durability. Instead of using a steel chain, it uses a rubber belt in opening and closing garage doors which makes it quieter than the chain drive models. However, the main setback of this model is a higher upfront cost but still worth it for it can last longer than its chain drive counterpart.
Our technicians will choose the right model from various types of garage door openers that fits your door. Likewise, we will provide you with options from the lowest price to the most expensive viable option.
Fast Service that Fits Your Budget
Repair and maintenance are scary for most homeowners because it is an added expense on their monthly billings. However, with us, you do not need to worry about hefty rates. All our services are priced economically to fit your tight budget.
If you want to save more, you can call our line to avail of our annual garage door repair and maintenance packages that suit your budget. We can customize the package depending on your needs and budget.
It is our mission to provide reliable and cost-efficient Garage Door Opener Replacement Pacoima CA services. 
24/7 Top-notch, Professional Service
Our garage door repair in Pacoima CA is available on round the clock basis. You are just a phone call away from removing the hassle and stress of repairing it on your own. Our licensed and bonded technicians are highly trained in all models and glitches regarding garage door mechanisms.
Moreover, our technicians also have the best customer service and ethical standards in delivering premier lines of services for residential and commercial overhead garage doors. Call Now for top Garage Door Opener Replacement Pacoima.
What to do when my garage door won't open?
You do not need to panic when your garage door won't open. The first thing you need to do is to check on the following parts of your garage door system – hinges, door openers, door panel, sensor, power source, remote control and batteries, spring, and cable.
Once you have figured out the bottleneck, you can try troubleshooting it on your own. However, for a safer and quicker option, you can always depend on us. Our services are available 24 hours, 7 days a week that is easily accessible with a phone call.
Here are some of the common causes of why your garage door won't work.
Locked door
Your switch has been placed on "disconnected" mode
An object is blocking your garage door
Misaligned track
Forgot to turn "on" limit setting
Sensor has malfunctioned
Tattered or loose cable
Faulty Remote Control or low-battery
Botched spring system
Something is blocking the photo-eye
Contact Us
North Valley Garage Doors provides top of the line maintenance, installation, and garage door repair in Pacoima CA.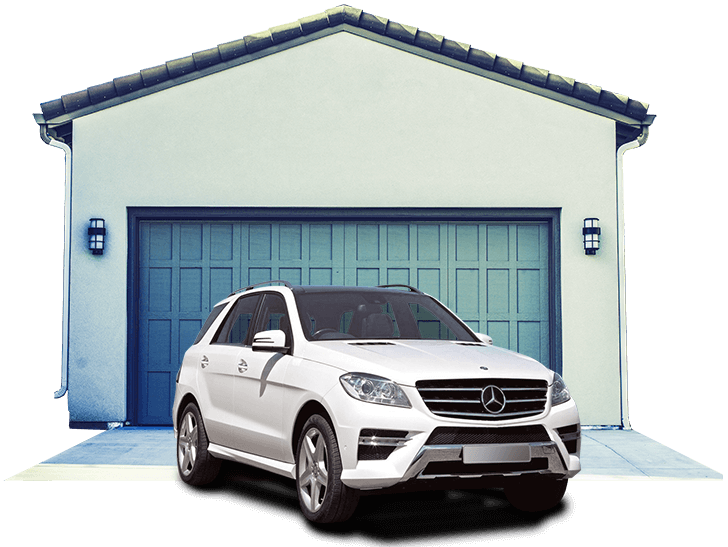 We have the cream of the crop licensed and insured technicians to resolve all glitches in your residential and commercial overhead garage doors. Likewise, our updated tools and equipment make the job more cost-efficient and precise.
Call now to know more of our Garage Door Opener Replacement Pacoima CA.
Get In Touch
We are always strives to provide our customers
with the best quality services.