12456 Gain St, Pacoima, CA 91331
North Valley Garage Doors
Call For Immediate Response
Garage Door Is Stuck – Think about this, you come home after a long and tiring day, only to find that your garage door refuses to open. Even with regular maintenance, garage doors can sometimes stick, refusing to open or close. A door that is stuck halfway open is a security risk, allowing access to the garage and the home if it's attached. A stuck garage door needs prompt assessment so you can decide whether you can fix it or need professional help. Luckily, you do not have to put up with your garage door being as stubborn as a mule about opening or closing.
A faulty garage door spring can leave your garage door stuck. Just look for the garage door spring above the top or sides of your garage door. If the spring appears to sag on its torsion bar or safety cable with a gap in the middle of the spring, then it's likely broken. Do not try to replace the garage door spring yourself. Instead, you should have your garage door technician to replace the spring for you.
A faulty garage door can be the result of years of wear on your door mechanisms or the sudden break of your door or garage door opener hardware. Whatever the cause, a malfunctioning garage door can seriously affect your schedule and your garage security.
The technicians at North Valley Garage Doors are specially trained to handle a range of garage brands, styles, and configurations. After arriving at your home, a technician will diagnose your garage door problem and walk you through the options for fixing it. Next, the technician will make any required adjustments or replace broken parts to guarantee the door can be operational once again. We always try to finish repairs on the same day of service, and your satisfaction is guaranteed. Our representatives are standing by for your call and are happy to discuss pricing options.
The repair technicians of North Valley Garage Doors are quick, with same-day, emergency garage door repairs available in most areas. We can replace garage door broken springs, rollers, cables, hinges, sensors and weather seals. We can also adjust garage door tracks and springs to make sure your door operates smoothly. Having problems with your garage door opener? We can repair or replace that too. 
The technicians at North Valley Garage Doors are licensed and insured. They are the best in Pacoima, CA. You will see that they're extremely polite and professional as well as highly-skilled when you schedule for one of our technicians to come down for an inspection. They'll explain the issue to you and provide rates before they begin working so that you can make the best-informed decision for your garage door repair. Having a damaged or broken garage door is already a complicated, out-of-hand situation, but having control over the repairs will, reassuringly, remain in your hands.
There aren't any garage door issues that North Valley Garage Doors' technicians can't handle. A lot of our clients call in for repairs on common issues such as damaged, broken, or loose springs, cables, hardware parts, and panels.
Same-Day Garage Door Repairs
All our garage door and gate technicians in Pacoima, CA are experts. They'll always do their best, to add one more person, to their long list of happy clients. All of our customers can testify that when it comes to garage door repair in Pacoima, CA, North Valley Garage Doors is the one for you. We provide same-day garage door repairs in North Valley Garage Doors to get your overhead door working again as soon as possible. We carry with us parts for all garage doors in California, so we can fix your broken garage door on the spot.
All of our garage door and gate technicians are licensed and professional, and they always do their best to provide you with the high-quality service that made us so famous and one of the leading garage door companies in Pacoima. With multiple years of experience, our technicians only use the highest quality products to give you exactly what you need.
As we all know, there is no such thing as "good time" for a garage door or a gate to get stuck and stop working. It can occur whenever you need to get your car out of the garage, or it can be a broken storefront roll up gate that refuse to open up when you need it to. And when you need the service ASAP, North Valley Garage Doors will be there for you. We have repaired and installed a countless number of garage doors and gates in Pacoima, CA, and we are always ready for the next project. We carry with us parts and components for 90% of the garage doors and gates in Pacoima, CA, which give our technicians the ability to repair any broken garage door or rolling gate in California on the spot.
We provide a range of services that are all given the same consideration and focus by our attentive technicians. In addition to our garage door and gate installation, we provide 24/7 repair service for those late-night emergencies when you need help immediately. We are always determined to provide our customers with exceptional customer service. That is why North Valley Garage Doors provides free phone consultations with a real person. This ensures that everyone gets the right service for their garage door and gate needs.
We Will Always Work For The Satisfaction Of Our Clients
North Valley Garage Doors is a garage door company located in Pacoima, CA, and specializes in garage door and gate repair and installation. We were founded many years ago and have been in the garage door business as subcontractors for a lot of years. We pride ourselves on providing great service at a reasonable price for all of our various clients. 
Based out of Pacoima, CA, North Valley Garage Doors services all the surrounding areas. Our dedication to same-day services in California is what keeps our satisfied customers coming back. We will always work hard for the satisfaction of our clients.
Contact Us
North Valley Garage Doors provides top of the line maintenance, installation, and garage door repair in Pacoima CA. Call now if your Garage Door Is Stuck.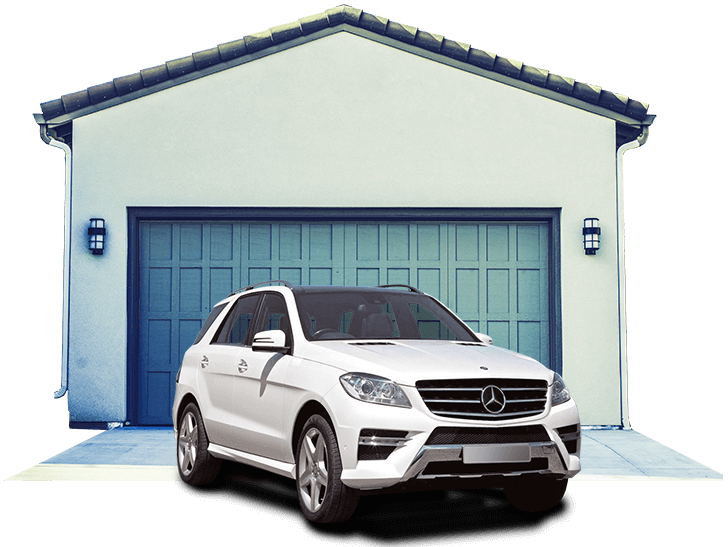 We have the cream of the crop licensed and insured technicians to resolve all glitches in your residential and commercial overhead garage doors. Likewise, our updated tools and equipment make the job more cost-efficient and precise.
Call now to know more of our best deals and packages.
Get In Touch
We are always strives to provide our customers
with the best quality services.