12456 Gain St, Pacoima, CA 91331
North Valley Garage Doors
GARAGE DOOR CAME OFF TRACK
Call For Immediate Response
Garage Door Came Off Track -Aside from the frustrations, serious injuries and property damage may be incurred caused by a garage door that came off the track. It is recommended not to forcefully pull a jammed door down, as this bends the vertical tracks and pops out of the rollers from the track, leading to serious damage. 
If your garage door ever comes off its track, stop operating it right away. If it continues to operate, the door can sustain serious damage. It will be necessary for a garage door technician to put it back on track. He might have to straighten or even replace some of the door panels. If the detached garage door simply comes off its track and you catch it before any damage occurs, you can pop the garage door rollers back onto the track and reattach the door yourself.
Our Goal Is To Provide The Best Service
North Valley Garage Doors specializes in offering high-quality garage door & gate repairs services including maintenance and management. We are a company that provides 24/7 fixing of unexpected issues with your garage doors and gates. Our goal is to provide the best service to meet the client's complete satisfaction through the entire process, from first decision making to final service delivery.
All our vast range of services is geared towards utmost customer satisfaction. We do this by making sure all products are made of superior manufacturing materials. We always guarantee that our products meet state of the art industrial specifications to ensure that your residential & commercial garage space is properly secured. We do this by using specially engineered quality garage doors to ensure your stored equipment & car remains safe, clean and dry.
Dedicated Team Of Professionals
If your garage door is loose on the track, making excessive noise, or jamming, you need the quality, dependable service that can only be provided by the dedicated team of North Valley Garage Doors. 
We offer fast, reliable, and affordable repair service, and provide unmatched garage door tune-up and repair services for customers in Pacoima, CA. When you call us, you'll have confidence knowing that your automatic garage door will continue to function properly for years to come. 
North Valley Garage Doors is committed to a 100% satisfaction on every project we accept, simple or complex, for that will testify hundreds of our happy clients.
We are garage doors and gates company located in Pacoima, California. We offer a repair and installation service for residential and commercial garage doors and gates. We know that there are other companies in Pacoima, and we appreciate that you choose us to perform your next project. All our technicians are professional, licensed and experienced, and will always do all that they can in order to provide you with the great service that our reputation is built from.
North Valley Garage Doors has the experience and expertise to get the job done right the first time. Our skilled professional technicians use only the finest tools and garage doors and gates materials. We guarantee your satisfaction with all our repair/installation services.
A good garage door repair starts from one basic thing – understanding the issue, and the reason for it. We at North Valley Garage Doors will always give 100% for every garage door repair job we accept, simple or complex. From a simple residential garage door repair in California to a complicated commercial garage door repair. All our customers know that we will do our best, to provide you with the best repair service, for a fair price.
We know that facing a garage door that needs repair service can be an unpleasant experience. That's why we are committed to the same-day garage door repair service 24/7. Our reputation is built from hundreds of happy clients that needed our service in the past and continue to use us. They know that no matter where or when we will always be there for them. Whether it is a broken spring, Garage Door Came Off Track,  or a garage door opener repair, we are your help in Pacoima.
All Our Technicians Are Licensed and Bonded
All our garage doors technicians are licensed, experienced and have performed hundreds of garage doors repair service in the area. They will never leave an unsatisfied customer behind and always do their best to preserve our reputation. Client service is our number 1 Priority, anytime-anywhere service, and passion to the garage doors services field.
So if you have a garage door that needs repair, and you are looking for a reliable garage door company, look no further! Call North Valley Garage Doors. We will do our best to offer you the service that made us extremely famous.
From commercial garage door repair to residential garage door replacement, you have come to the right place. With years of experience in the garage door repair industry, we are proud to say that there is no garage door project which is too small or too big for us. Our team of garage door technicians have successfully performed hundreds of garage door repairs in Pacoima, and will always do their best, providing you the best repair service.
If the spring of your garage door is broken, or if you think that the spring needs an adjustment, we highly recommend that you stop using the door, and call a garage door company. If you continue to use the damaged door, not only that you will make the problem worse, but it can be dangerous to you, or to those who use the garage door.
After servicing garage doors, we have the knowledge and the ability to fix every broken garage door. Whether it is a broken garage door in or a roll-up gate repair, no garage door repair is too complicated to us. Contact North Valley Garage Doors today for a free estimate!
With North Valley Garage Doors, we make sure that we aren't draining your wallet. We only provide honest and fair pricing right from the start. We don't give hidden charges and fees.
Contact Us
North Valley Garage Doors provides top of the line maintenance, installation, and garage door repair in Pacoima CA.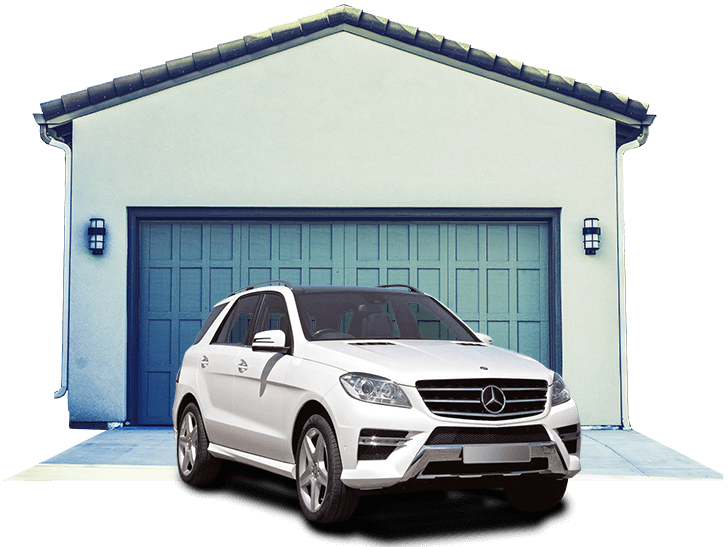 We have the cream of the crop licensed and insured technicians to resolve all glitches in your residential and commercial overhead garage doors. Likewise, our updated tools and equipment make the job more cost-efficient and precise.
Call now if Your Garage Door Came Off Track
Get In Touch
We are always strives to provide our customers
with the best quality services.