12456 Gain St, Pacoima, CA 91331
North Valley Garage Doors residential services
Garage Door Opener Repair Service Pacoima CA
Call For Immediate Response
Garage Door Opener Repair Service Pacoima CA – An opener is an electronic component responsible for the function of your garage door. It can either be controlled by a push-button on the wall or through a remote-controlled system. Some have an automatic technology, which saves you time and energy from manually operating the garage door. When it encounters problems, you should call North Valley Garage Doors for the best opener repair service.
Just like any electronic device, your garage door opener will encounter issues at some point. And due to its complicated and technical nature, you need a professional technician to fix it. It includes a wide variety of parts of functions, which makes it difficult to troubleshoot on your own.
If your garage door doesn't open after pushing the button or it opens without command, it's time to call an expert. Professionals can fix the problem right away to prevent accidents and further damages to your garage door. Avoid using DIY fixes that will only cause problems on your garage door even more.
What are Garage Door Openers?
A garage door opener is a device that can open and close a garage door. It operates using a motor, and you can usually control garage door openers with remote control. There are several different kinds of garage door openers. These vary regarding the way you operate them and how they are built. Garage door openers also come in different sizes. A garage door opener usually has a trolley that attaches to the garage door itself. The trolley sits on a track, and the door opener pulls on the trolley. The trolley allows the door to open or close by sliding along the track.  
The five types of garage door openers are:
Jackshaft openers

: these are mounted to the wall in the garage and use a torsion bar.

Chain drive openers

: these have a chain that connects the motor in the opener to the trolley. The chain operates in a similar way to a chain on a bicycle.

Screw drive openers

: these have a screw inside of the track, which connects to the trolley. 

Belt drive openers

: these have a belt made of rubber instead of using a chain. 

Direct drive openers

 have a motor sitting inside of the trolley. They use a wheel that guides the trolley along the chain. 
Garage door openers may have other features in addition to the opening and closing of the garage door. For example, it's possible to install automatic lights on your garage door, so that they turn on when detecting motion. These lights can be a nice feature to have if you live somewhere without much ambient light, because they can illuminate your garage when you return home, ensuring you can see properly.
How to Choose the Right Size Garage Door Opener?
It's essential to ensure that your garage door opener is the appropriate size for your garage door. Installing an opener that is too small may mean that the opener cannot open the garage door at all. Conversely, if you choose a garage door opener that is too big, it may be wasteful and use more power than is necessary. When you are deciding on a garage door opener, you should measure or have someone else measure your garage door, so that you know the exact dimensions you are working with. Then, you can start to think about how much horsepower your opener needs, to open the garage door. 
You should also think about the material that your garage door consists of. Different materials have different weights, and if your door is made up of heavier material, it may require you to buy and install a bigger or more powerful garage door opener to ensure that it can open the door properly. Garage doors made of wood tend to weigh more than garage doors made of steel doors, for example. Therefore, you may need to install a bigger garage door opener if you have a wooden garage door, even if the door itself is not unusually large. It may be tempting to go for a smaller option than you might need to save money and space, but this can result in your garage door opener getting damaged and not functioning well for very long. 
When it comes to garage door repairs, we are the one to call. We have extensive experience in inspecting, troubleshooting, repairing, and tuning up garage doors. Rest assured that we will provide the best solution for all problems in the opener of your garage door.
Here at North Valley Garage Doors, we have seen almost every garage door opener problem –from not reversing, reversing when closing, not running, and so on. We care for your safety, so we provide the most reliable opener repair service in the entire Pacoima area.
If you're experiencing problems with the opener of your door, call us, and we will deal with it right away.
With us, you won't have to wait for hours or next-day responses. Our lines are open 24/7, so all our fellow locals can hire professional garage door repairs. Aside from being prompt, our technicians are highly trained in fixing all types and brands of garage door openers.
We never do guesswork, so we guarantee that we will get your garage door up and running in just an hour or two. We know how a faulty garage door operation can impact your daily chores. So as property owners ourselves, we always employ the best solutions in the industry.
If your garage door opener needs to be replaced, we can provide one for you. This way, you no longer have to scout for another provider. Rest assured that we got you covered. Call now for high quality Garage Door Opener Repair Service Pacoima CA.
Licensed and Bonded Technicians
Professional technicians have in-depth knowledge about garage door openers. This is an assurance that yours will be repaired correctly and in a time-efficient manner.
Our licensed and bonded technicians will assist you. We see to it that they will let you know of every repair so you'll have full control over your expenses and what happens in your garage. And as part of our commitment to customer satisfaction, our technicians will also give advice on how to prevent damages on your garage door.
 When you need professional garage door repairmen, call us and look no further. We guarantee that you can go back on track with your garage door.
For us, every garage door problem is an emergency. This is why we respond fast to every call that we receive. Rest assured that you will receive same-day repairs, so you no longer have to bear the agony of a problematic garage door opener.
Also, we know that a faulty garage door poses threats to your family. This is why we're bent to fix it right away.
Nevertheless, we can schedule the repairs on time and day you prefer. We always give you options to suit your preferences and needs.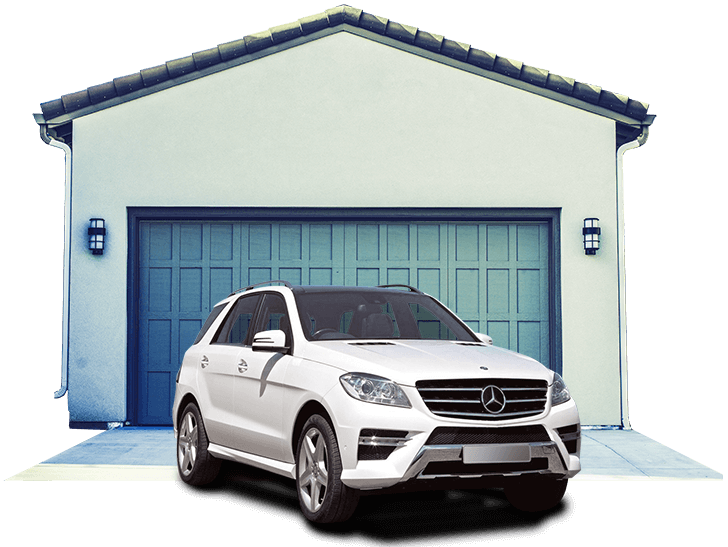 Whenever you need a garage door opener repair service, feel free to call us at North Valley Garage Doors. Our repairmen are always ready to respond wherever you are in Pacoima. We provide our expertise at a fraction of the cost of our competitors. With that, you will enjoy quality repairs without breaking the bank. Call now for Garage Door Opener Repair Service Pacoima CA.
Get In Touch
We are always strives to provide our customers
with the best quality services.