12456 Gain St, Pacoima, CA 91331
North Valley Garage Doors
Call For Immediate Response
Garage Door Won't Open – Technology has made several improvements in the garage door systems of several residential and commercial establishments. It removes the manual operation of opening and closing your garage doors. Moreover, there are added automation features such as a keypad or remote control.
Like any other devices, door openers will eventually reach their last useful life and you will need to replace them. You can try doing it on your own as long as you have the right tools and experience. Otherwise, to cut the hassle and make it fast, you can call North Valley Garage Doors for a professional garage door opener replacement service.
You might find a lot of businesses and companies whenever you search Google "Garage Door Repair Near Me". Why should you choose to work with North Valley Garage Doors?
There are generally a lot of excellent companies. However, a couple of these companies will do an expert job but the price is too high. A couple of them will quote you too cheap just to get the job, but when the job is done (or a week later) you'll need to call up another company to fix it again.
North Valley Garage Doors has offered quality garage door repair services to Pacoima, California for a lot of years. Up until now, we've remained locally-owned and true to our values as a company with integrity and purpose.
We serve residential and commercial customers alike with a vast line of garage repair service sure to meet the needs of home and business. We've been recognized by the Better Business Bureau and offer a collection of testimonials from our satisfied clients on our website.
If you're a homeowner in Pacoima, California in need of quality garage and entry door repair service, do not hesitate to contact North Valley Garage Doors today!
At North Valley Garage Doors, we stand by workmanship to ensure a 100% satisfaction guarantee in all our garage door services. At North Valley Garage Doors, every customer has our personal guarantee that the job will be done by professional and licensed technicians at a very reasonable rate. At North Valley Garage Doors, we service most major brands of garage doors and associated door hardware. 
We are the best garage door company because of the excellent customer service we offer. North Valley Garage Doors now boast a high percentage of all business as either repeat or referral. We cover all aspects of the industry in a friendly and professional manner. 
We want you to be satisfied not only because of our good services. We also care a lot that you won't pay more. When you call us you'll get the best quote and no hidden fees or extra charges. We want to work and we do it with honesty and dignity. Call us now if your Garage Door Won't Open
Licensed and Bonded Tradesmen
Unluckily, in the garage door industry, trade licensing is not required. That is why it is vital that you research what is required in your municipality or state.
You should always be wary when hiring an expert for your garage door repair needs. Anyone with a pickup truck and a pair of winding bars think he is a professional repairman since it is an unlicensed trade. Ask a lot of questions and educate yourself.
We have a team of professional technicians who are registered legally in the area. In addition to that, our experts are also bonded. This means that you and your property are ensured to get the service that's written in the contract.
Garage door problems can happen in a lot of ways, from broken cables and torsion springs to remote and opener faults or just natural wear and tear. No matter the problem, North Valley Garage Doors is one phone call away from fixing your garage door. 
Our experts are equipped with the knowledge and experience as well as all the required tools to repair any garage door commercial or residential. 
We offer 24/7 emergency garage door repair services at no extra charge. Our customer service representative is available to take your call at any time anywhere. We deal with major leading brands in the garage door industry. Contact us today!
We guarantee 100% satisfaction. Once you give us a call, you'll know exactly when we are coming and we will be there on time. We appreciate your time and we don't want you to wait or lose a meeting or plan changes.
Whenever you search on Google "Garage Door Repair near me", you want to look for a company that cares. Our business is located in Pacoima, California. However, it is vital to realize that we also live in Pacoima, California.
With this in mind, you will get the best service because you are our neighbor. This is why we have a lot of reviews online, and most of them are 5 stars. To put it another way: When you're satisfied, we get good feedback. And this is why we keep our service as our No. 1 Priority.
At North Valley Garage Doors, we ensure that every single one of our clients is happy with the service. No matter where you're located in California, our garage door experts will gladly come to your business or home. You are ensured that you'll receive our service when you require it.
Furthermore, we know how important it is to have long-term safety in your garage door repair. After all, your new garage door opener project is not a short-term investment. This is the primary reason why we've got all the needed tools and skills to safely and securely install your garage door opener.
Every technician on our team knows how a garage door works inside and out by specializing in garage door repair services. Rest assured that our team works efficiently and quickly even for larger projects.
Contact Us
North Valley Garage Doors provides top of the line maintenance, installation, and garage door repair in Pacoima CA.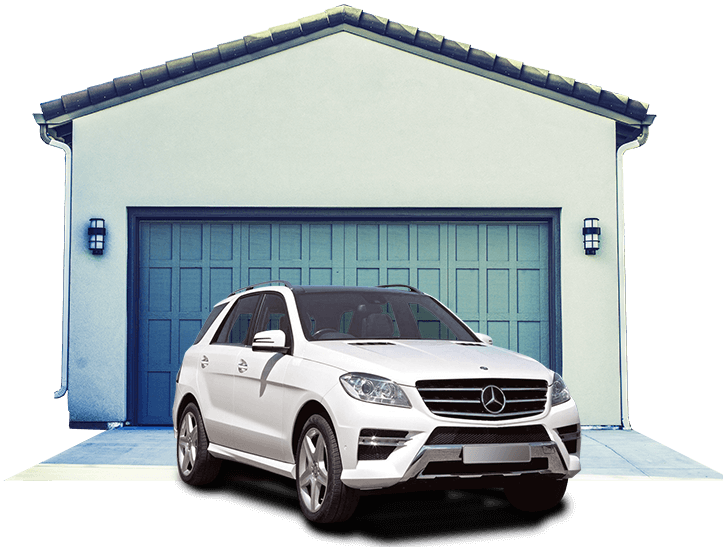 We have the cream of the crop licensed and insured technicians to resolve all glitches in your residential and commercial overhead garage doors. Likewise, our updated tools and equipment make the job more cost-efficient and precise.
Call now to know more of our best deals and packages.
Get In Touch
We are always strives to provide our customers
with the best quality services.