12456 Gain St, Pacoima, CA 91331
North Valley Garage Doors
Call For Immediate Response
Is your garage door stuck? Don't know what to do next? What do you do whenever your garage door won't close? Should you repair it on your own or should you contact an expert garage door repair company right away? You can end up paying a lot of money to fix a relatively simple issue if you hire a professional. However, if you fix it yourself, you could worsen the situation.
As garage doors lead directly into our homes, it can be a stressful situation when your garage won't shut! Though there are times you might be able to repair the issue yourself, there are a lot of reasons it might be ideal to leave the garage door repair up to the experts. Knowing what's wrong with your garage door might help you to know if it's an issue you can tackle or if it's time to call a professional for help.
At North Valley Garage Doors, we offer high-quality garage door repair services. It is our job to offer our clients with the highest level of quality in our repairs. Our team specializes in the repair, maintenance, replacement, and any other maintenance your garage door situation needs.
We've got the fastest response time in the area. One of our professional technicians can be at your place within a couple of minutes to one hour from your phone call. We have all the required equipment and parts inside our truck. We work directly with one of the prominent manufacturer brands.
Let us come and fix your garage door right on the spot, so you can have your garage door up and running just like it was before.
We offer the high-quality garage door repair services in Pacoima, CA and beyond. 
Reliable And Fast At Very Competitive Prices
If you are a person who loves tinkering different items around your house, you might be tempted to install your own garage door. Well, everybody's free to push their boundaries. However, everyone has limits. It is significant not to have too much confidence in yourself when it comes to installing garage doors.
North Valley Garage Doors offers professional services that are reliable and fast at very competitive prices. At North Valley Garage Doors, we offer garage door repair services for either your commercial or residential property. 
Our services for repair include replacement of broken springs (torsion springs or extension springs), repairing garage door openers, fixing doors who fell off their tracks, replacement of broken section, re-program an old remote control or programming a new one, or resolving other technical or mechanical issues that might have occurred with your existing doors. 
Here at North Valley Garage Doors, we employ only professional mechanics, who are trained for providing you with the best service. Our products are top-notch, reliable and the most advanced in the market, at prices which are hard to compete with.
North Valley Garage Doors stands by teamwork to offer you a 100% satisfaction in any of our garage door repair services. Your satisfaction is guaranteed! North Valley Garage Doors will ensure you are offered with a service that will be done by an expert technician who is honest and reliable. Our mechanics have been in the business for many years, and our prices are hard to beat. 
North Valley Garage Doors hired the best technicians, top-notch equipment and long-lasting products. Keeping you safe is important for us, therefore we guarantee to offer you the best service there is. For a lot of years, we have been servicing residential & commercial places offering top quality service and installation. At North Valley Garage Doors, we appreciate all our customers.
24 Hours A Day And 7 Days Service
Keeping you satisfied and secure is what we are known for. North Valley Garage Doors offers garage door repair services 24 hours a day and 7 days a week with no additional charge for weekend's appointment. Our technician will give you a free quote on-site for your garage door repair with no obligation.
Garage Doors are pretty much taken for granted until they stop working, then you quickly realize that you would like this door fixed at your convenience. North Valley Garage Doors offers all kinds of garage door repairs. We have the town's finest team ensuring you with best quality garage door installation and garage door repair services. Our technicians are professional, well qualified and experienced in any type of garage door repairs and garage door issues.  
We specialize in repairs, installation and improvements of any brand's garage door accessories. Offering maintenance and repair services for all models and types of residential garage doors as well as commercial garage doors. We perform regular maintenance routines for tune-up and lubes in order to prevent big issues appearing. For example, replacing overused cable can prevent the falling of a door. North Valley Garage Doors is available 24/7, even on some major holidays!
The Most Up-To-Date Equipment
At North Valley Garage Doors, we have one mission in mind. We want to provide the best quality garage repair services, using the most up-to-date equipment, at the most affordable prices. 
In addition to that, we are available to offer the service you require promptly and efficiently. We never lose sight of the fact that you have chosen us over our many competitors, and are always available to prove to you that you made the right decision. 
With literally thousands of happy clients in the Pacoima, CA area, we continue to accomplish our mission and we've become California's most reliable, dependable, and honest garage door repair company.
After a lot of years in the garage door repair industry, we haven't and we'll never lose sight of our commitment to our clients. We know there are a lot of garage door companies out there and we're honored you've chosen or are considering North Valley Garage Doors. Whether you have a big or small job, we value your business. Contact North Valley Garage Doors today! We are available 24/7 at affordable rates.
Contact Us
North Valley Garage Doors provides top of the line maintenance, installation, and garage door repair in Pacoima CA.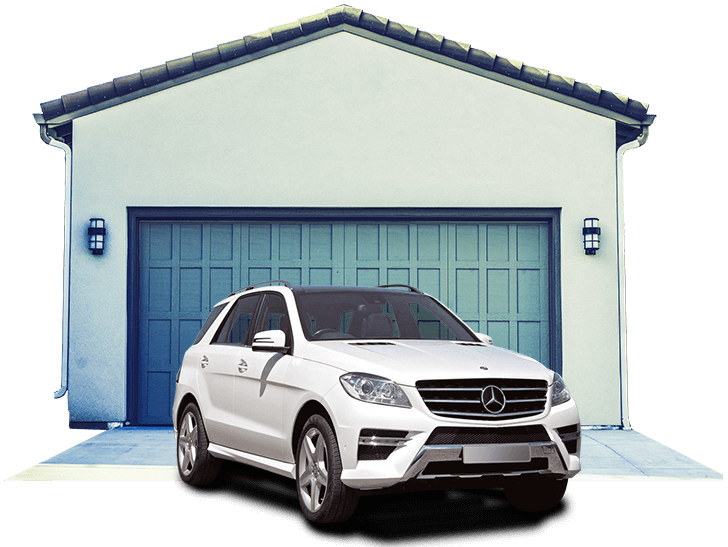 We have the cream of the crop licensed and insured technicians to resolve all glitches in your residential and commercial overhead garage doors. Likewise, our updated tools and equipment make the job more cost-efficient and precise.
Call now to know more of our best deals and packages.
Get In Touch
We are always strives to provide our customers
with the best quality services.