12456 Gain St, Pacoima, CA 91331
North Valley Garage Doors
Garage Door Spring Replacement Pacoima CA
Call For Immediate Response
Garage Door Spring Replacement Pacoima CA
Garage Door Spring Replacement Pacoima CA – The spring in any garage door mechanism plays a vital role in its normal operation specifically lifting the doors which weigh around 400 pounds. If your spring has been compromised, do not try fixing it on your own if you do not a solid experience handling it.
You need skills and appropriate tools to successfully carry out a spring repair or replacement. Inability to take precautionary measures in resolving this concern can harm the repairman. In that case, to ease your burden, you can call us to have it repaired or replaced.
24-Hour Emergency Service
If you have not maintained nor checked the condition of your garage door spring system for quite some time. There is a higher chance it can bog down anytime. Whether residential or commercial, a non-working garage door can delay your time from meeting deadline considering you cannot get your car out nor park it inside.
To avoid this inconvenience, you need to have us as your partner for any spring repair or replacement in your garage door system. We have a mobile team who can bring our services and tools in your place.
Our technicians will carefully layout the plan on how to safely repair and replace your botched spring. Our team are highly trained and experienced in dealing with spring problems. Consequently, we can assure you that it will be done on the same day without any additional cost. Call Now for top Garage Door Spring Replacement Pacoima CA
Outstanding and excellent customer service
Aside from excellent technical skills, our technicians have the most accommodating and friendly customer service in Pacoima CA. We ensure utmost ethical standards are practised and displayed by our licensed technicians.
Moreover, our customer representatives are also equipped with good ethics and customer service so cater all your concerns. Even if you are not in the right mood, they can effectively stay calm and provide you with viable options to resolve your problem.
What are the reasons for a garage door broken spring?
A faulty or broken garage door spring can be linked to three main factors.
Normal wear and tear – Eventually, these springs will decay through time along with their functionality. Each spring installed in any garage door has its projected useful lifespan, such as ten thousand opening and closing door cycles.
Improper Maintenance – If you forgot to have periodic maintenance and check up on your springs and chains, then the wear and tear process hastens. You need to set time and frequency for lubricating and cleaning your spring system to enhance their life.
Rust – If your place has high moisture content and there is no rust protective coating on the spring and steel parts of your garage door, rust will form around and eat everything. To prevent thick rust formation, you need to have frequent lubrication on your spring as it provides a protective coating from moisture.
Typically, we have two major types of garage door springs, that is, extension and torsion springs.
Extension Springs
These are the springs you commonly see on top of the horizontal tracks of your garage door. It is the one typically used for residential garage doors. You need to apply enough force to extend these springs and open your garage door.
When using this spring, you need to supplement that with safety cables. The safety cables restrict the spring from jolting whenever there is a sudden failure on the spring, mounting bracket or the cables.
Torsion Springs
Unlike the first type, torsion springs work under the principle of torque. These springs are installed above the garage opening. When you apply force using your bare hand or via motor-power, the torsion spring twist and coils on the shaft then the door open.
It comes in a variety of lengths and sizes which depends on the height of the garage opening, weight of the door and track radius. These springs are commonly used in commercial establishments where it has heavier garage doors to lift.
We specialize in all kinds of garage door spring repair and replacements
Our technicians in North Valley Garage Doors are exposed to a wide variety of extension and torsion springs used in residential and commercial spaces. We train them on different things to ensure they have a good background on how to attack any spring-related repair and replacement.
Whether a spring for belt drive, chain drive or Android-driven garage doors, our team can effectively accommodate and troubleshoot minor and major repairs. Likewise, paired with the right tools, the job can be done on the same day.
Contact Us
For a reliable and guaranteed garage door spring repair and replacement in Pacoima CA, North Valley Garage Doors can be your all-in-one solution. We provide special rates for our first-time customers.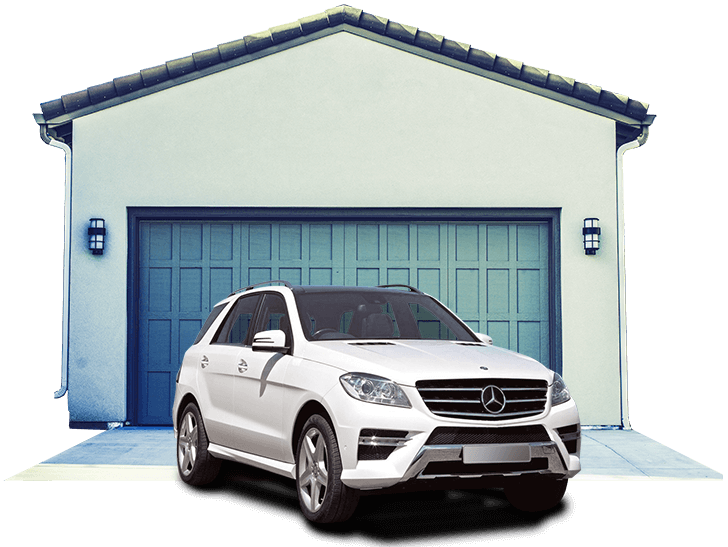 We offer competitive rates lower than existing market prices to fit your budget. You can call our line to avail our annual packages to have more cost-savings. Call today for Garage Door Spring Replacement Pacoima CA.
Get In Touch
We are always strives to provide our customers
with the best quality services.