12456 Gain St, Pacoima, CA 91331
North Valley Garage Doors Commercial services
Garage Doors Commercial services Pacoima CA
Call For Immediate Response
Garage Doors Commercial services Pacoima CA – Even the industrial quality overhead garage doors in commercial establishments can wear and bog down anytime. The problem can be from a broken part, faulty wiring, or loss of power that operates it.
To remedy and hedge on any glitches with your garage doors, you need to call us North Valley Garage Doors for our time-tested commercial garage door repair in Pacoima CA. Our services are available 24/7 and satisfaction guaranteed.
Our technicians will inspect all possible culprits for the malfunction so it can be repaired. If the overall condition of your overhead garage door is rustic and old, then you can have us to install a new and improved one. We can do this in the most cost-efficient way.
24-Hour Emergency Service
Business establishments can operate 24 hours, 7 days a week. If your overhead garage door did not have any periodic maintenance, there is a high risk for it to malfunction and cause delays in meeting your deadlines. You cannot afford that to happen, it is best if you have us as your go-to 24-hour emergency garage door repair service in Pacoima CA.
Whether you have a botched spring, cable, or broken sensors. Our licensed and bonded technicians can effectively take care of it and complete the repair on the same day. Simply call our line and our mobile team will go to your location and bring our services there on time.
We constantly hone the skills of our technicians in various parts and repairs of an overhead garage door. Here are the services we offer for the commercial establishments in Pacoima CA.
If your overhead garage door is not working properly due to botched spring, you need to call our professional service. It is not safe to repair springs on your own considering it has a high tensile strength that can hit the repair person if safety precautions are not observed.
Cables are responsible for lifting your overhead garage door. Fixing a tattered cable can be risky similar to springs. If you do not have any experience fixing this problem, call us for professional repair service. We can finish the repair or replacement on the same day.
Opener systems of overhead garage doors can be remote control or the standard one. If the opener stops working, your garage door is rendered useless like a wall. Our technicians can inspect and repair its transmitter or connection to make it work again.
If your garage door cannot operate smoothly, it could be that it is misaligned from its track. If you want to repair its track and straighten it, you need to use equipment to lift the door while replacing or repairing the rusted or bent track.
Even the toughest steel doors of your garage can wear down through time. If you need some cleaning and polishing of your rolling steel doors, we can do it quickly for you. If there are any minor dents or major fixing, we can help you out by calling our line.
Commercial garage doors have larger chains and making a major repair of this one on your own can be risky. If the problem is just lubrication and cleaning, then you can do that. However, if the problem is the chain, pendant and pin, or there's a slip clutch, you need to call for our professional service.
There can be plenty of culprits for an overhead door to malfunction. To save time and further damage, you need to call our technicians to easily detect the problem and provide a cost-efficient remedy for it.
Some of the important parts you need to inspect include spring, hoist chain, roller, track, door panel, sensors, hinge bolts, and mounting bracket.
Repairing a compromised roller in your garage door requires technical skills and experience from a licensed repairman. Our technicians can do it for you. We will remove the bolt and tilt its hinge bolts so we can slide out the broken roller and insert a new one.
While doing this process, we need to use equipment to temporarily support the weight of the garage door.
Aside from your overhead garage door problems, we can also accommodate any problems regarding your rolling truck door. Anything about doors and rolling doors, our team has great exposure on troubleshooting them. We equip them with the right tools and training to resolve any concerns.
Garage door springs are all vital to the functioning of your door. Garage door springs support the whole weight of the door. The very first indication of a broken spring on your garage door is a loud sound, due to the snapping of this spring. You will also observe a wide gap in which the spring usa to spiral up. Aside from the obvious annoyance, a busted spring when left unattended leaves your own garage door vulnerable to more harms. Since the spring counter-balances the burden of the doorway, as it breaks down, the door is left dangling without a support and it might come off its path, crash into the floor and pull the wires in the pulley. There's also the chance that it may fall to an individual that would definitely result in a significant injury. Basically at the end of the day, you'd be left with much more costly repairs, the majority of which might have been prevented if the garage door spring was promptly replaced.  
Problems we can handle for you
Garage Door Came Off Track
Garage Door Panel Is Broken
Garage Door Spring Is Broken
Contact Us
If you have any trouble with the overhead garage doors in your commercial establishments, fixing it can be quick and easy if you call our licensed and insured technicians to handle the situation.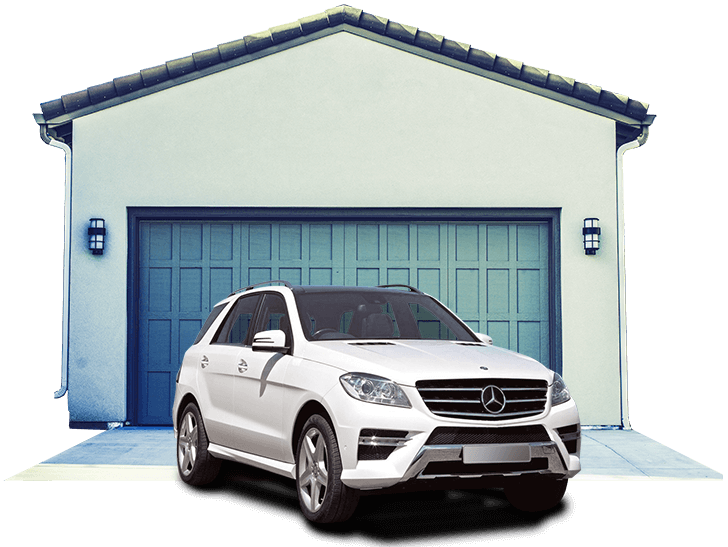 Our technicians undergo rigid annual training to hone their expertise in repairing and installing garage doors. We also use the latest tools and gadgets to make the job faster and accurate. North Valley Garage Doors is your best Garage Doors Commercial services Pacoima CA.
Get In Touch
We are always strives to provide our customers
with the best quality services.