12456 Gain St, Pacoima, CA 91331
North Valley Garage Doors residential services
North Valley Garage Doors residential services Pacoima ca
Call For Immediate Response
From Repairs to New Installs
Garage doors are in its finest conditions during a few weeks and months from being installed. It is exposed to various environmental conditions such as moisture, heat, and water which contributes to its wear and tear over time. Along the way, there will be instances that it goes cranky, squeaking, or worse not working at all.
You might try fixing it on your own, but for a faster remedy you need to avail North Valley Garage Doors professional services in garage door repair in Pacoima CA. Our licensed and bonded technicians will carefully inspect broken parts that need repair or replacement to bring back the normal functioning of your garage door.
In Pacoima, we provide guaranteed solutions from repair to new installs of garage doors in every household. Simply call our line for inquiries and we will make your service call free if you choose us for the job. We provide special rates for first-time customers.
24-Hour Emergency Service
It is frustrating to have your garage door bog down when you need to go out or park your car inside the house. Perhaps you missed having a periodic maintenance to check on the different parts of your garage door. In that case, you need to have us for our 24-hour emergency garage door repair in Pacoima CA.
We do not require appointments for emergency cases, simply call our line as we are available on round the clock basis. Our mobile team can even serve you on weekends and holidays without any added costs.
Garage doors play a vital role for the protection of your home. It is the mission of North Valley Garage Doors to secure all garage doors in the area works fine 24 hours, 7 days a week. Call us for inquiries and appointments. We also have the fastest response time for urgent scenarios.
Our years of experience and highly trained technicians are well rounded on different troubleshooting needed to repair your garage doors. Below are the services we cover for garage door repair in Pacoima CA.
Garage Door Spring Repair
If the cause of the malfunction is the door spring, we recommend you to call us to avail our professional service. It is risky to have it fixed on your own particularly if do not have the experience and tools to safely remedy the problem.
A botched spring can inflict huge force on the repair person that will cause harm if no precautionary measures were taken. Our technicians have the experience and tools to perform a safe repair or replacement of your door spring.
Garage Door Broken Sensors Repair
Modern garage doors today have sensors that automate its operation. A faulty sensor can be one reason why your garage door is not working well. Our technicians have been exposed to different kinds of sensors used in various residential garage doors in Pacoima. With us, troubleshooting and replacing your sensors will be done on the same day.
Garage Door Panel replacement
A slight dent or major problem in your door panel can cause malfunctioning in your garage door over time. No matter how small or huge is the problem in your door panel, we can effectively remedy that on the same day.
Our technicians are well trained in dealing with structural or mechanical problems with garage door panels. With us, you are assured of a cost-efficient and guaranteed repair.
There are plenty of reasons why your garage door opener is not working properly. It can be that there are broken parts, faulty transmitter, or blockage on sending and receiving signals. Our technicians are exposed to different scenarios regarding door opener repair for garage doors. With us, you are guaranteed that it is settled in a cost-efficient way.
Similar to springs, a broken or tattered cable is dangerous to repair on your own if you have no solid background about it. You can call us for our professional service in repairing botched cables on your garage door. Our technicians will carefully resolve it on the same day without compromising the whole system.
Extensive Experience on all makes and models of garage doors
Our licensed and insured technicians in North Valley Garage Doors have updated skills and expertise regarding various models of garage doors. Annually, we do training and workshops to all our technicians to expose them and get a first-hand experience in troubleshooting different makes of garage doors.
Our senior technicians will evaluate their skills periodically to ensure they have enough expertise in handling different mechanisms and parts of garage doors. We have the best line of technicians to conduct garage door repair in Pacoima CA.
Contact Us
For any glitches regarding your garage door system, our services in North Valley Garage Doors are available 24/7. Simply call our line and our mobile team will bring our services to your home.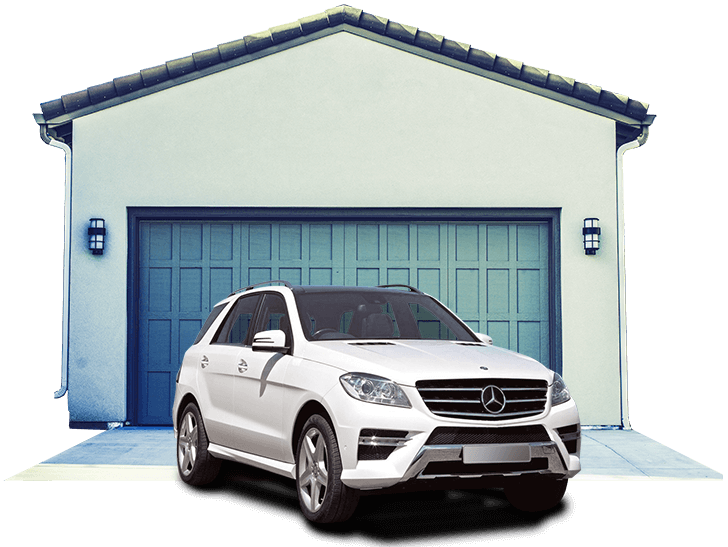 Our services are priced reasonably that it won't hurt your monthly budget. For more savings, we recommend you to avail our annual repair and maintenance packages. For a satisfaction guaranteed garage door repair in Pacoima CA, call us today.
Get In Touch
We are always strives to provide our customers
with the best quality services.